The weather made a drastic change from comfortably cool to unbearably freezing. Long underwear is a great way to comfortably layer up when the outside temperature is too cold to bear.
If you work outside, enjoy cold-weather sports, or simply want to knock off the chill when commuting to work, having worm underwear is a must. You can even wear them when lounging around the house.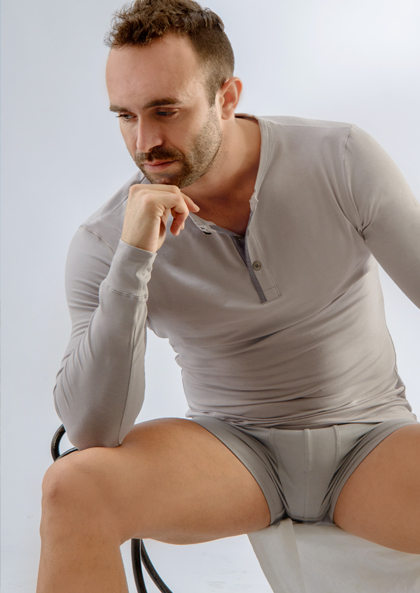 The long-sleeved 1667t6 shirt by Geronimo underwear hits just the right balance – not too formal, not too casual. It features crew neckline with button placket, body-hugging fit and masculine silhouette. You'll get plenty of use out of this comfortable and versatile shirt, no matter how you spend your days!
Available in classic Black, White, Grey and Graphite color.
Shop now at https://www.concupisco.com/underwear,long-sleeve-